| Updated:
The contents of the Difference.guru website, such as text, graphics, images, and other material contained on this site ("Content") are for informational purposes only. The Content is not intended to be a substitute for professional medical or legal advice. Always seek the advice of your doctor with any questions you may have regarding your medical condition. Never disregard professional advice or delay in seeking it because of something you have read on this website!
Birkenstock is a famous German brand of sandals and other types of shoes. They are known to make comfortable footwear that somehow conform to the wearer's feet. Apart from Birkenstock, there are other types of sandals and clogs that people call "Birki's." So are they the same brand? Or are they different from each other? Continue reading to find out.
Summary Table
| | |
| --- | --- |
| Birkenstock | Birki's |
| A German brand of sandals and shoes | A brand created by the Birkenstock company |
| Started in 1774 | Created in 1993 |
| Offers sandals and shoes in leather and suede material | Offers water-friendly sandals and clogs |
| Comes in classic, timeless styles and warm, comfortable colors | Comes in expressive, spirited, and colorful prints and patterns |
Definitions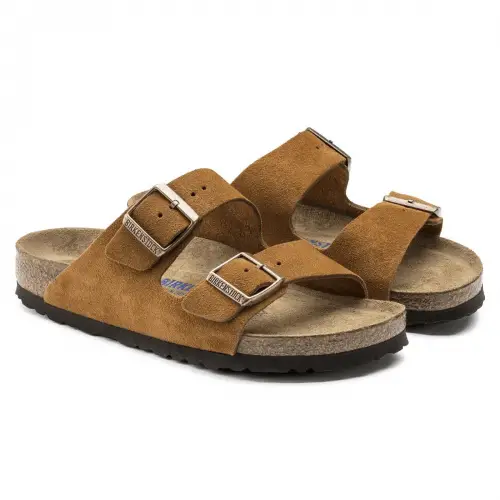 Birkenstock is a popular German brand of sandals and shoes. The company started in 1774, when Johann Adam Birkenstock opened his shoemaking business in Germany, and it has been around for over 200 years. The company has become one of the most popular brands of shoes and sandals in Europe.
Birkenstock shoes and sandals have also become popular in the US. They were first embraced by hippies and counterculture individuals; however, their popularity soon spread. Today, Birkenstocks are worn by people of all ages.
Birkenstock makes sandals and shoes that are made of leather and suede. They are popular for their contoured cork and rubber footbeds, which consumers find really comfortable. Their designs come in classic, timeless styles and with warm colors.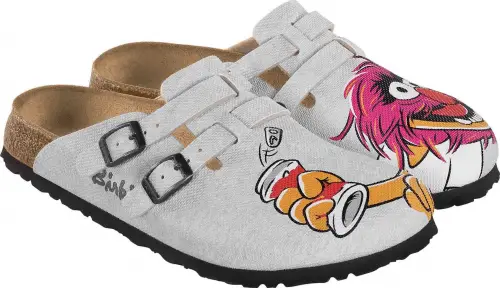 Birki's is brand created by the Birkenstock founding family. It was created in 1993 as a separate company.
The name "Birki" comes from the German word "Birke," which means "birch tree." Birkenstock does use birch wood in its shoes, though Birkis are generally made of synthetic materials.
Birki's offers water-friendly sandals and clogs catering mostly to younger markets. They wanted to design fun, expressive, and spirited footwear. The styles come in colorful prints and patterns.
Birkenstock vs Birki's
The main difference between Birkenstock and Birki's boils down to heritage as well as the styles and designs that the brands currently offer. Both brands belong to the Birkenstock founding family. However, Birkenstock is the original footwear brand that came out over 200 years ago. Birki's, on the other hand, was created as a separate company in 1993, to address the needs and styles of the modern consumer.
Some people think that "Birki's" is just an abbreviation of the brand "Birkenstock." Still others fear that the shoes branded as Birki's were mere knock-offs of true Birkenstocks. Due to this, they believed that the quality of Birki's shoes were inferior to that of the authentic Birkenstock brand.
Nevertheless, these fears were addressed by an ad campaign of Birki's that showcased the fun and creative range of the Birki's brand. It was also used to dispel the negative images or impressions of the brand.
Both Birkenstock and Birki's come in leather and suede sandals. Birkenstock sandals and shoes come in classic and timeless styles. These styles are the ones that made Birkenstock such a unique and recognizable brand. To date, they also offer some non-leather materials but still keep their traditional designs and warm colors.
Birki's brand offers fun and colorful designs. It caters to those with spirited and expressive lifestyles. They also have water-friendly sandals and clogs. Moreover, Birki's shoes come in more vibrant prints and patterns.
Pros & Cons of Birkenstocks and Birkis
As with all shoe brands, Birkenstocks and Birkis each have their pros and cons, including the following:
Pros
Birkenstock shoes offer arch support & cushioning
Birkenstock shoes are comfortable, stylish, and available in a wide range of colors
Birkis are light weight and comfortable
Birkis are more affordable than Birkenstocks
Cons
Birkenstocks are not waterproof
Birkenstocks can take a while to break in
Birkenstocks tend to be pretty expensive
Birkis may not have as much arch support as Birkenstocks
Can Birkenstocks Be Called Birkis?
It's natural to be confused about Birkenstocks and Birkis; however, Birkis are sandals that are made by Birkenstock. So, it's correct to say that Birkis are Birkenstocks; however, Birkenstocks are not Birkis. Birkis is a sub-brand made by Birkenstock.
Does Birkenstock Make Other Brands of Shoes?
Yes! The company has several different brands that fall under their name, including:
Betula
Papillio
Footprints
Each of these brands has the Birkenstock famous contoured footbed. The differences between these brands are the styles and materials to make the uppers.
(Visited 10,283 times, 1 visits today)