| Updated:
The contents of the Difference.guru website, such as text, graphics, images, and other material contained on this site ("Content") are for informational purposes only. The Content is not intended to be a substitute for professional medical or legal advice. Always seek the advice of your doctor with any questions you may have regarding your medical condition. Never disregard professional advice or delay in seeking it because of something you have read on this website!
Nowadays, when you're looking for a new home, you have several options to choose from. Apart from the usual home structures and high-rise condominiums, some prefer to live in townhouses and duplexes. So how is a townhouse different from a duplex? We'll discuss their differences below.
Summary Table
| | |
| --- | --- |
| Townhouse | Duplex |
| Single unit connected to a row of houses | 2 separate units sharing a common overall structure but with separate rooms and entrances |
| Usually multi-level (2 to 3 stories) | Usually 1 to 2 stories |
| Occupied by one family | Occupied by 2 families, each living in separate units |
| Each family owns separate pieces of land | Two families share lot space but only one owns the land |
Descriptions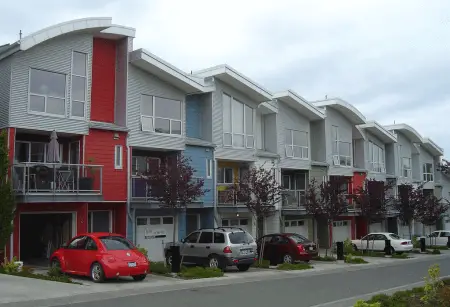 A townhouse, or terraced house, originated in 16th century Europe. It is a row of mirror-image homes which share a common wall on one side. Townhouses are separate residences constructed side-by-side. They are often built on small lot areas and designed with multiple floors. Each townhouse is occupied by one family. The family has ownership of the land where their townhouse is built on. In the past, aristocrats used townhouses as their city dwelling place where balls and charities would take place. Currently, townhouses are sprouting like mushrooms in the city due to the scarcity of space. An advantage of townhouse living is that they are often built in convenient locations. The property is also easy to maintain. Moreover, it is less challenging to get to know your neighbors.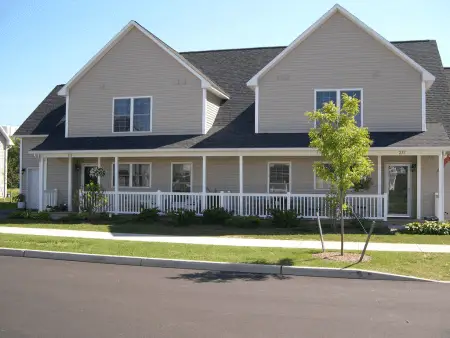 A duplex at first glance would seem to be the usual single-detached house. But it is basically a building or house which has 2 separate units. The units share a common overall structure but have separate entrances as well as separate living areas, kitchens, bathrooms, and bedrooms. A duplex is commonly 2 stories high like the average home. It is usually occupied by two families. Typically, one family owns the property and the other unit is rented out to another family. In some countries, a duplex is also called a "two-flat" or "two-family dwelling."
Townhouse vs Duplex
What is the difference between a townhouse and a duplex? A townhouse is a single-unit home connected to a row of other houses, each sharing a common wall. A duplex, on the other hand, is a building with 2 separate units, each having their own entrances and rooms. A multi-level structure is common in townhouses while duplexes usually stand 1 to 2 stories high. Each townhouse is occupied by one family whereas a duplex is occupied by two families living in separate units. Townhouse ownership involves land ownership. In a duplex, the lot space is shared by the families but only one owns the land.
(Visited 416 times, 1 visits today)