| Updated:
The contents of the Difference.guru website, such as text, graphics, images, and other material contained on this site ("Content") are for informational purposes only. The Content is not intended to be a substitute for professional medical or legal advice. Always seek the advice of your doctor with any questions you may have regarding your medical condition. Never disregard professional advice or delay in seeking it because of something you have read on this website!
Are you curious about the Flutter developer salary landscape across the globe? This comprehensive research will provide you with valuable insights into average earnings and how they vary depending on your location and experience level. The wild world of the Flutter developer awaits, so let's dive right in! You may find some pleasant surprises along the way.
Find more information on the Flutter developer average salary here.
Flutter through the lens of numbers – and the average salary of Flutter developer across the world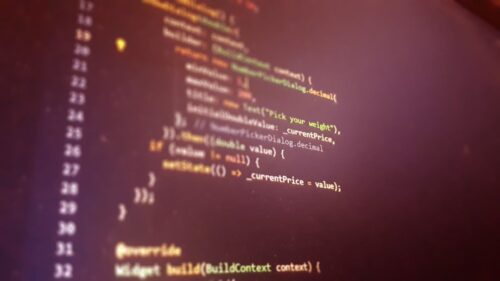 Flutter developers are in high demand, and with that demand comes a variety of salaries. Let's have a look at the level-playing fields that influence the average salary of a Flutter developer and how it varies across the globe.
The Key to Success: Experience Level
Like a fine wine, the Flutter developer jobs salary tends to get better with age—or rather, experience. There are three main experience levels in this field, like in each area of IT (you don't say): junior, mid-level, and senior.
Juniors – not so much, but who says it's not enough?
Flutter newbies, take heart! Even at the junior level, the Flutter developer world can be quite rewarding. Junior developers in Eastern Europe earn around 35-40K USD per year, while those in Western Europe enjoy a slightly higher salary of 55-60K USD. Flutter developers in the United States outshine them both, however, with an impressive 70-80K USD per year.
Mid-Level Flutter developer salary – now we are talkin' numbers
Mid-level developers can expect a considerable jump in their salaries. In Eastern Europe, these developers make between 65-75K USD, while their Western European counterparts earn 90-110K USD. The United States again leads the pack with a salary range of 110-130K USD for mid-level developers.
Senior developers – swimming in the same sea with the sharks
For the seasoned Flutter veterans, the salary landscape is even more fruitful. Senior developers in Eastern Europe command 90-100K USD, whereas those in Western Europe bring home a sizable 130-150K USD. Meanwhile, senior developers in the United States continue to top the charts with 140-160K USD.
A World of Opportunity: Geographical Differences
Where you work can have a significant impact on your Flutter Dart developer salary. Different regions have different costs of living and industry demands, which are both important factors in determining your income.
USA
Flutter developers in the United States boast some of the highest hourly rates globally, ranging from 75-120 USD per hour. The American Dream, indeed!
Western Europe
Not far behind, Western European Flutter developers earn between 70-90 USD per hour—a lucrative prospect for those seeking to work in this region.
Eastern Europe
Eastern Europe, on the other hand, has slightly lower hourly rates, with developers earning between 30-65 USD. However, lower living costs in the area can still make it an attractive option for many developers.
India
Developers in India have an hourly rate of 25-40 USD, which, given the lower cost of living, can provide a comfortable lifestyle.
Brazil
In the land of samba and carnival, Brazilian Flutter developers can earn between 30-50 USD per hour. Although it may not be the highest salary globally, it's still a competitive wage within the region.
Starting strong – the entry-level Flutter dev
For those just dipping their toes into the world of Flutter development, it's important to have realistic expectations for the Flutter app developer salary entry level. As mentioned earlier, junior developers in Eastern Europe can earn between 35-40K USD per year, while those in Western Europe and the United States can expect higher salaries of 55-60K USD and 70-80K USD, respectively. Although these figures may not be as high as those for more experienced developers, they provide a solid starting point for those entering the industry.
If you're wondering how the numbers stack up on an average basis, we can all agree that they are "somewhere in the middle." Not too much like North America, not that little like India. It's worth noting that these numbers improve significantly as your career progresses and as you gain experience and expertise.
Final thoughts
In the end, the Flutter developer's world is as vast and varied as the salary ranges it encompasses. With high demand for skilled developers, a plethora of job opportunities, and a vibrant community to support your growth, there's no better time to spread your wings and take flight in this rewarding field. So go on, embrace the future of app development, and watch as your Flutter developer salary soars to new heights!
(Visited 41 times, 1 visits today)