| Updated:
The contents of the Difference.guru website, such as text, graphics, images, and other material contained on this site ("Content") are for informational purposes only. The Content is not intended to be a substitute for professional medical or legal advice. Always seek the advice of your doctor with any questions you may have regarding your medical condition. Never disregard professional advice or delay in seeking it because of something you have read on this website!
You may have lately heard that Instagram is losing the battle for popularity to TikTok, and it is hard to argue with this statement. The format the Chinese app offered came in handy, and Instagram stories got lost somewhere in the background. It was evident that the social media belonging to Meta had to change something, and it happened not so long ago: Instagram introduced reels.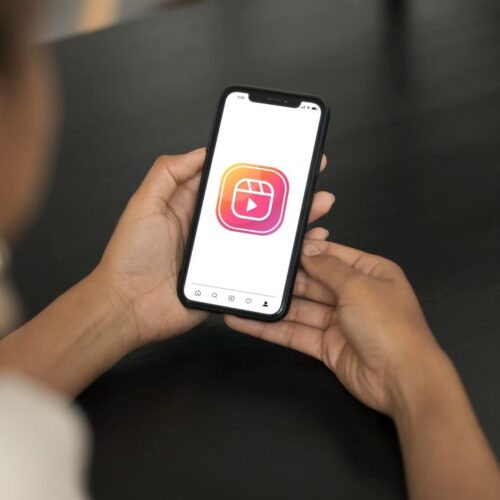 | | | |
| --- | --- | --- |
| Property | Stories | Reels |
| Display | Text, stickers, location, emojis, activities | Anything you add to the video editor |
| Format | 1080×1920 pixels, Video, Photo, Post | 1.91:1 – 9:16, 30 FPS+, 720 pixels+, Video |
| Lifespan | 24 hours | No limit |
| Length | Up to 15 seconds | Up to 15 minutes |
| Editing | Standard Instagram editor features | Anything you can add |
| Audio | Can add | Can add |
| Draft | Yes | Yes |
| Caption | You type | Full caption similar to a post |
| Gifs&Stickers | Yes | Yes |
| Hashtag&Mention People | Yes (but stories are not displayed on the hashtag page) | Yes (displayed on the hashtag page) |
| Placement&Share | Share to followers or via DMs | Public. On the explore tab (for public accounts), your reels feed and general IG feed, and story |
| Engagement | Interesting to your subscribers, relatives, and friends. Likes and comments appear in your DMs. | Interesting to a broader audience not familiar with you and your content. People may publicly comment on reels. |
What Is an IG Story?
An Instagram story is a short video or a post pinned to the user's profile picture for 24 hours. There are some limitations, though: one story must be no longer than 15 seconds, and it is almost impossible to edit the content. The main idea of stories is to engage the viewer and ease the beginning of a conversation. Reactions, such as "fire" and "clap" emojis, are supposed to help with this even more. Only subscribers or people who specifically visit your page can see it. Though, with the use of the best Instagram story viewer, one may get into a public or private profile and watch everything anonymously without installation required, and some IG viewers even save stories for an unlimited time.
What Is an IG Reel?
The Instagram reel is a video in its essence, available to all Instagram users who scroll the feed. Basically, it was introduced by TikTok and then adapted by Instagram and YouTube to follow the newest trends. It is longer, it is more informative, and it is available to a wider audience. On the other hand, it is not as personalized as stories, which makes these two types of content more ampliative than mutually exclusive.
Difference Between Reel and Story
We would like to discuss the main differences between reels and stories in a more detailed way, so let's look at them one by one.
1.     Display
Both stories and reels are usually shot vertically; however, the information presented on the screen differs.
Stories
Users are in complete control of everything shown in their stories. They can add:
text;
hashtags;
stickers;
links to other pages.
There are no strict requirements about what should be included in stories. Thus users have all the creative freedom in their hands.
Reels
Users can still add text and music to their reels as content creators, but Instagram will automatically write the channel's name and the audio used. If there is music from other authors, the name of the artist and the song will be stated at the bottom; otherwise, it will be written "original audio".
2.     Format
Both Instagram reels and stories are primarily aimed at mobile devices. Nevertheless, the requirements for their format are quite different:
stories are automatically created with the 1080×1920 size;
reels are more flexible with a ratio from 1.91:1 to 9:16, with the minimum requirements of 30 FPS and 720 pixels to resolution.
Stories may be in the format of a video or refer to a photo or post in the feed. Reels are made in the form of a video.
3.     Lifespan
Stories can be seen by other users only for 24 hours. After this, they go to the archive, which can be accessed only by the creator. Reels, on their turn, have an unlimited existence time and can be seen in the feed or found on the creator's page at any time.
4.     Length
The Instagram story was initially created as a sneak pick into its creator's life and has never been supposed to be a long video. Thus, the standard story length is 15 seconds, but the number of stories a user can create is limited to 100 per day. On the other hand, a reel has initially been planned as a video where people can share their thoughts, show some funny moments, or teach something. Sometimes, a reel's length is up to 15 minutes, but mostly, they are short.
5.     Editing
Stories are quite limited in terms of editing: you can add hashtags, stickers, emojis, questions, and locations. In fact, all of these will look like a sticker on top of the picture or video you post. Reels are actual videos, so they may be edited, cut, and changed before posting. Moreover, if you know how to use video editors, you may apply effects and add anything you want while not breaking the platform's rules.
6.     Audio
Music can be added to both reels and stories, with the only difference being that you may add audio to your reel in the editing stage, even before you upload it to Instagram as a draft. If you add a song immediately to Instagram, the artist's name will be added to your content: as a sticker for stories or as a running line at the bottom for reels.
7.     Draft
Both stories and reels can be drafted before posting, allowing the content creator to edit them, add or delete different details, and generally think about the content one more time.
8.     Captions
Captions in the stories should be typed manually by the creator, while they may be automatically generated for reels. There is a special sticker called "captions", and the greatest thing is that you can move it around the screen – captions are not only generated at the bottom of the screen. Reels may contain a full caption like a post.
9.     GIFs and Stickers
A rule of thumb is everything you can add to a story can be added to a reel. The only issue is that GIFs and Stickers may not look organic for reels, as much cooler effects are available.
Same as with the previous point, both hashtags and mentioned people may be added to stories and reels in a couple of taps. Again, this content is created to be seen by others, so there is no sense in limiting the ability to boost it. Hashtagged stories are not shown on the hashtag page, while reels are.
Stories are pinned to the profile picture and can only be seen by the subscribers or people who intentionally visit your page. On the other hand, reels are viewed in the feed to the people interested in similar content. Thus, the reels' audience is much bigger.
12.  Engagement
What is more engaging: a movie or a PowerPoint presentation? The correct answer would be both, as only you limit your creativity. But reels certainly provide more tools for creating exciting and engaging content. People may publicly comment on reels, while comments, likes, and reactions arrive directly at your Direct.
Do Privacy Settings Matter?
Many people create Instagram accounts to share their lives with friends and relatives and are not really interested in receiving comments and reactions from strangers. Thus, your audience depends on your privacy settings. First, however, it is worth clarifying: which content is supposed to be public, and which is more for private use?
Instagram Story vs. Reel: Audience
Reels, by default, are aimed at a broader audience. It does not matter if your account is public or private, as users do not need to subscribe for you to see your reels. Stories, on the contrary, are account-based content, available only for subscribers and visitors if your account is public. If you set it to private – strangers won't be able to get access to your stories.
Free Reels vs. Paid Stories
Instagram has recently introduced a subscription feature for creators: a subscription fee can be set for users to see stories of the creator they like. It makes sense, as professional bloggers get one more source of income. We expect the same thing to be introduced for reels sooner or later, as… Well, there are no reasons not to do this. For now, reels are available randomly on the feed and for all subscribers of a page for free.
Difference Between Reels and Stories: Conclusion
The main difference between these two types of content is the time required to create them. Stories are an easier and faster type of content, which is more accessible for starters, while reels definitely need some technical skills and experience. In any case, we see these two types of content as complementary. Creators post reels on social media to share educational and recreational content. On the other hand, stories can be seen as a sneak peek into a creator's private life.
(Visited 51 times, 1 visits today)