| Updated:
The contents of the Difference.guru website, such as text, graphics, images, and other material contained on this site ("Content") are for informational purposes only. The Content is not intended to be a substitute for professional medical or legal advice. Always seek the advice of your doctor with any questions you may have regarding your medical condition. Never disregard professional advice or delay in seeking it because of something you have read on this website!
When building a new home, one of the important decisions you have to make is choosing the type of fixture that best suits the design and style of your home. In this case, the term "fixtures" refers to lighting fixtures, bathroom fixtures, bedroom fixtures, and so on and so forth. There are several types of finish when it comes to these fixtures but the more popular ones are satin nickel and brushed nickel. Continue reading this article so you'll know the differences between the two and which one is at par with your taste.
Summary Table
| | |
| --- | --- |
| Satin Nickel | Brushed Nickel |
| Gives out a dull finish if without lacquer | Gives out a lustrous finish |
| Undergoes the electrolysis process | Uses wire brush / tool |
| More expensive | Less expensive |
Definitions
When first looking at satin nickel and brushed nickel finishes, their differences are not immediately clear. However, upon deeper inspection, it's easier to see how these two finishes are distinct.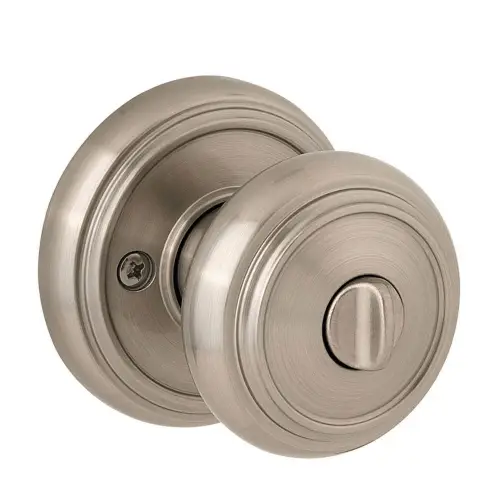 The satin nickel finish is the effect of nickel plating on brass. This type of finish gives out a dull appearance if it is without lacquer. This type of plating undergoes the electrolysis process, and is the more expensive option.
.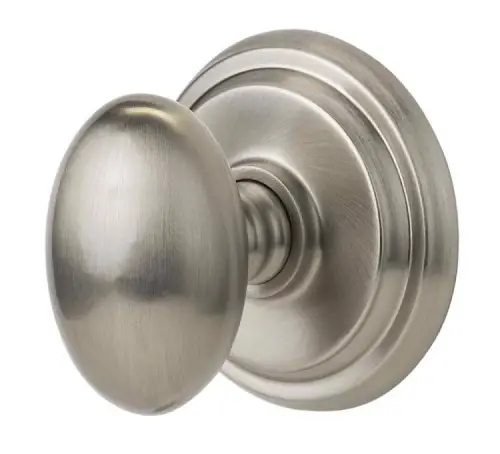 Brushed nickel is a kind of plating that gives out a lustrous finish. The final appearance is achieved by way of an intricate brushing process, using tools or wire brushes. A brushed nickel finish is cheaper than buying pure nickel.
But what are the main differences between brushed nickel and satin nickel?
Satin Nickel vs Brushed Nickel
The main difference between satin nickel and brushed nickel is the way the two types of plating or finish are achieved. Satin nickel undergoes an electrolysis process. Satin nickel also has thicker plating than brushed nickel. The thicker plating makes satin nickel more durable, while brushed nickel adapts an intricate brushing process.
Brushed nickel gives out a more lustrous appearance, compared to the usual dull appearance of satin nickel. The process used to achieve a brushed nickel finish is significantly less expensive than the other plating processes. However, it does have thinner plating than satin nickel.
A brushed nickel finish is achieved by using a wire brush or any similar tool, to create a soft and consistent look. The electrolysis process or electroplating for satin nickel is done by plating one metal onto another by hydrolysis. Fixtures with satin nickel finish are often more expensive than the ones with brushed nickel finish.
In addition, satin nickel is usually less expensive than a brushed nickel finish. When it comes to application, brushed nickel is one of the best choices for doorknobs, sink fixtures, and lighting fixtures. The finish is sometimes lacquered, making it less prone to fingerprints and other issues. On the other hand, brushed nickel is coated and is a better choice for businesses such as restaurants and bathrooms.
Each metal also has a different tint. For instance, satin nickel has a rose-gold tint, while brushed nickel is grayer in appearance.
While satin nickel and brushed nickel are different finishes, each has its own benefits.
Benefits of satin nickel
Easy to clean: this is a good choice for homes or businesses where the hardware (doorknobs, drawer pulls, etc.) is used by many people. This finish doesn't show as many fingerprints.
Vintage look: satin nickel has a more vintage look and fits in with a farmhouse or similar décor.
Benefits of brushed nickel
Unique appearance: brushed nickel looks more decorative. It's the perfect choice for homes and businesses that want a more upscale appearance.
Modern look: this finish also has a more modern appearance, making brushed nickel the best option for commercial and home settings that use modern décor.
Is satin nickel out of style?
Years ago, the majority of kitchen sinks were stainless steel and chrome. There were a few sinks made of satin nickel and other finishes, but they were in the minority. Today, satin nickel is in the minority and stainless steel is in the majority. What happened? How did we get from one extreme to another? The answer lies in cost. Stainless steel sinks are less expensive than their satin nickel counterparts.
Satin nickel was originally used for railroad wheels and accessories, and it has become synonymous with high quality and luxury items such as jewelry and silverware. It has also been used for years on automobile parts such as engine covers and trim parts such as instrument panels because of its excellent durability. It is also an excellent choice for kitchen sinks because it resists scratches well, is highly resistant to corrosion, tarnish and oxidation while remaining easy to clean, which makes it an excellent choice for a lifetime – use sink. Its ability to withstand harsh conditions make it a great choice for any bathroom or kitchen.
If you want a sleek, modern look for your kitchen, a polished satin nickel will provide you with an elegant appearance while maintaining a classic look that will last for years without any additional costs for regular cleaning, maintenance or repairs. As a homeowner, however, make sure they are in the style of your kitchen or bathroom. Satin nickel is in the same family of colors as polished nickel hardware and stainless steel appliances. It has the nickel looks marked by a warm toned silver but with a brushed finish as complements.
Is Brushed nickel going out of style?
The use of brushed nickel as a traditional kitchen and bathroom hardware material has been around for decades. It was very popular, but as time passed, the trend for brushed nickel faded away. The matte finish of brushed nickel makes it easy to show fingerprints, scratches and water spots. The market, however, is slowly changing and now more and more people are starting to see its potential once again. Brushed nickel is still very popular in residential and commercial construction projects, so if you're planning to install a new fixture or want to update your current ones, you may want to consider this material.
Brushed Nickel Technology
Brushed nickel finish is achieved by using metal powders of silver, copper, zinc and tin with the help of special polishing machines. The polishing machines produce these metals into fine particles that can be applied onto various surfaces such as glass or steel surfaces. This material is then electroplated with chromium to create a mirror-like finish that can be used on both interior and exterior projects.
Brushed nickel finishes are highly durable materials that are great for both interior and exterior use. It's also highly resistant to corrosion caused by humidity or acid rain. It's perfect for plumbing applications where water will come into contact with the material.
Brushed nickel is a great choice for residential and commercial applications, but it can also be used in high-end furniture, decorative lighting and even outdoor projects. This material is not only popular because of its durability, but also because of its beautiful design.
Brushed Nickel Color Options
Brushed nickel fixtures offer a wide range of finishes. The most common colors that are used in brushed nickel finishes are silver, gold and copper. It's possible to have a different color for each product if you're looking for something with a unique touch. There are several materials that can be applied onto the metal finish, so you can get a specific look from it. Some of these materials include white paint, colored paint or plastic coating. You can also get something like a mirror or a mirror-like finish which is usually available in black or white color.
The most common type of hardware that you'll find in brushed nickel finishes are knobs and pulls because they provide the most versatility when it comes to using this material on various surfaces such as walls, cabinets and doors. Other options include decorative accessories such as towel bars, towel hooks and shelf brackets that are perfect for finishing the interior of your bathroom or kitchen. There are even more options, like towel racks, towel bars and towel holders that can be installed on the exterior of your home.
Brushed Nickel Applications
Brushed nickel finishes are usually used in residential and commercial projects such as:
Kitchen and bathroom fixtures: The most common applications for brushed nickel finishes are kitchen and bathroom fixtures such as cabinet hardware, door knobs, pulls, towel bars, towel hooks, bathroom faucets, and other accessories. You can also use this material for furniture items such as towel racks or cabinets. In addition to this, you can also get other accessories like shower heads, faucets and toilets that will add a great look to your home's interior. It's also possible to get a decorative look for your outdoor areas with the help of a material like this one. This is a popular choice for outdoor lighting projects because it can provide a beautiful glow at night while it's lit up. It can also add a warm feel to your backyard while it's lit up at night. If you have an outdoor space that needs an extra touch of decoration, you may want to consider using this material on its walls or fencing panels.
Interior furniture: The most common applications for brushed nickel finishes are in interior furniture items such as towel racks, shower heads and toilet seats. If you have a bathroom that needs an extra touch of decoration, you may want to consider using this material on its walls or cabinets. It's possible to get hardware for different surfaces such as bathtub inserts, toilet paper holders and other items that will make the interior of your bathroom look amazing. You can also get other decorative accessories like sink basins, faucets and mirrors that will add a great look to your home's interior.
Exterior projects: The most common type of exterior projects that you'll find in brushed nickel finishes are exterior lighting or outdoor light fixtures. You can use this material for your outdoor lighting or your indoor lighting. You can also get accessories such as wall sconces, table lamps and ceiling fans that will add a great look to your home's interior.
Which one is better, brushed or satin?
When it comes to performance, brushed nickel will outlast satin nickel. This is because of its durability. Satin nickel is more prone to scratches, while brushed nickel does not scratch easily. So, this means that you will have to spend more time maintaining the appearance of your home by polishing it after each cleaning or washing. Brushed nickel is typically more popular than satin nickel. It has been used in many homes since decades ago, so it is widely accepted as a standard finish for bathrooms and kitchens. In addition, brushed nickel is often chosen by people who have no idea what kind of material satin nickel is made of. However, if you have an artistic sense and love art design, then you should consider satin nickel as it has a more elegant look compared to brushed nickel. For example, if you have a powder room with stainless steel or copper finishes, on the other hand, you can go with brushed nickel since it can give your powder room a classic appearance.
(Visited 13,398 times, 4 visits today)