| Updated:
The contents of the Difference.guru website, such as text, graphics, images, and other material contained on this site ("Content") are for informational purposes only. The Content is not intended to be a substitute for professional medical or legal advice. Always seek the advice of your doctor with any questions you may have regarding your medical condition. Never disregard professional advice or delay in seeking it because of something you have read on this website!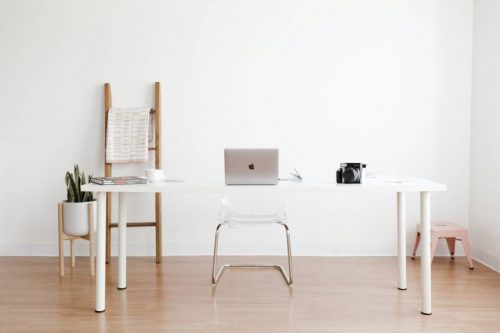 For those looking for a floor that will last for years and look great in any room, wood is the perfect option. If you've decided to add wood floors to your home, you can click here to find out more about them and understand the variety of styles, tones, and vibes they offer. In this article, we'll go through five reasons why wood floors are the classic choice for any home – whatever style you choose.
Elegance
Wood floors add timeless beauty to any space. They are the perfect complement to almost any style of décor and are also extremely versatile. Wood can add warmth to a room while keeping it modern and stylish. It is the perfect choice for creating a comfortable environment that is also beautiful and inviting.
Durability
One of the great advantages of wood flooring is its durability. The amount of use wood floors are able to withstand is impressive. Unlike other options, wood floors can last for years if maintained. If you have children or pets or simply want to enjoy low-maintenance flooring, wood floors will do the trick. It's designed to last and can be refinished if needed.
Low Maintenance
Hardwood floors require little maintenance to keep their appearance looking fresh and clean. They clean easily with a vacuum cleaner or a broom, and a mop. Stains are easily removed as well with a damp cloth or cleaning solution. You do not need to clean them very often, and when cleaning is required, it is simple and quick.
Cost-Effectiveness
Because of wood floors' aforementioned durability and low maintenance, they are also a cost-effective choice for your home. They will last many years with minimal care, and you will not have to replace them as often as other types of flooring. Although upfront costs may be higher than other kinds of flooring, the savings you get over time make up for the higher initial expense.
Possibility of Refinishing
As mentioned above, wood floors not only withstand many years of wear and tear but can also be refinished several times in order to give them a new and fresh look. If your wood floorboards are looking a little worn after a few years, they can easily be sanded down and refinished to make them look as good as new again.
Are Wooden Floors Right For You?
In summary, there are many reasons it can be suitable to choose wood flooring for your home. It is a popular choice that is sure to last for years and makes a great addition to any space.
Wood floors are a timeless classic that never goes out of style. They will last for many years and look good while doing it. Moreover, they can be easy to clean and maintain, which makes them cost-efficient in the long run.
Finally, should you notice a little wear and tear down the line, wood flooring can also be refinished to look as good as new once again. For these reasons and many more, hardwood floors are the best choice for many homes.
If these benefits of wood floors sound good to you, you may want to consider adding wood floors to your home.
(Visited 97 times, 1 visits today)