| Updated:
The contents of the Difference.guru website, such as text, graphics, images, and other material contained on this site ("Content") are for informational purposes only. The Content is not intended to be a substitute for professional medical or legal advice. Always seek the advice of your doctor with any questions you may have regarding your medical condition. Never disregard professional advice or delay in seeking it because of something you have read on this website!
MLA and APA are two most popular citation styles used in academia. The purpose of this article is to explain the difference between MLA and APA citation styles. The article will discuss what is MLA, what is APA, how MLA and APA are different, MLA vs. APA format of citing references, how to use each style, how to cite a book in MLA or APA format.
In both high school and college, you've probably heard the term MLA and APA. Both are types of references that provide citations for the source of your ideas.
| | |
| --- | --- |
| APA | MLA |
| Stands for American Psychological Association. | Stands for Modern Language Association. |
| First published in 1952. | First published in 1977. |
| Used for social science research. | Used for art and humanities research. |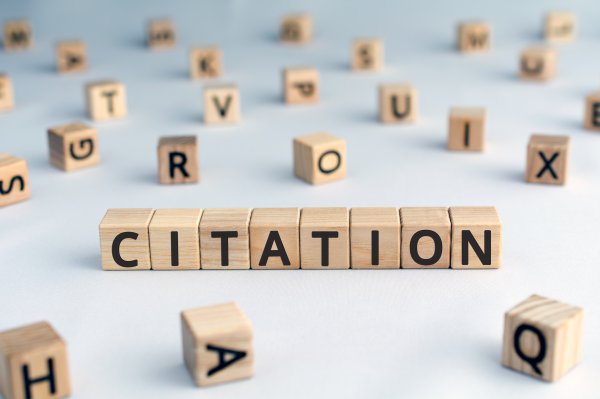 In most cases, MLA and APA references are used for research papers, but some classes may require you to include them in your presentations. MLA and APA styles can be confusing, but there are ways to use them correctly.
There is no rule in which citation you should use. Your instructor may assign a specific style, but you can always choose the style that you prefer.
MLA (Modern Language Association) is the association that promotes the arts and humanities. It helps you break down the meanings of paintings, books, and other literature. APA is a professional association for psychology that was formed to conduct research in social sciences. You can put in place your journals and technical reports in a breeze.
While MLA is often used for humanities research, there are also cases when humanity academia used APA citation instead.
If you are writing papers that are written in MLA format, you must include a page where you have cited the work. On the APA citation page there will be a labeled reference. Both titles and references to the sources must be centered at the top of the page, and there must be double space between them. This is an easy way to know what kind of picture you are looking at.
The author's name in the MLA format will be the last name, first name, etc. When using the APA format, write out the last name first, followed by the first and middle initials.
It is important to say titles in order to give something to your style. The rules for MLA are to use Header Capitalization. That means that each major word in the title should be capitalized.  In APA, book titles and titles of books and such are only capitalized if the first word is capitalized.
In MLA, the publication date is mentioned at the end of the citation. In the APA file, however, you will see the date of publication after the author's name.
MLA and APA both have some similarity, but they each have their own unique style. On the final page, they both placed their entries on the left side with the title centered. However, the way they format their entries is entirely different. Be sure to follow your teacher's instructions on how to write your school paper.
(Visited 160 times, 1 visits today)