| Updated:
The contents of the Difference.guru website, such as text, graphics, images, and other material contained on this site ("Content") are for informational purposes only. The Content is not intended to be a substitute for professional medical or legal advice. Always seek the advice of your doctor with any questions you may have regarding your medical condition. Never disregard professional advice or delay in seeking it because of something you have read on this website!
In the world of assets and properties, the terms bequest and succession are used interchangeably. But there is a significant difference between the two, which is often not recognized. Bequest refers to a will, which means the inheritance left by a person to their loved ones.
Summary Table
| | |
| --- | --- |
| Bequest | Succession |
| The transfer of assets or properties from someone who dies to another person | The passing of properties, authorities, and other assets from someone who dies to their heirs |
| Can only be done through a will | Can be done even without a will, as long as the beneficiary is the rightful heir, according to state laws |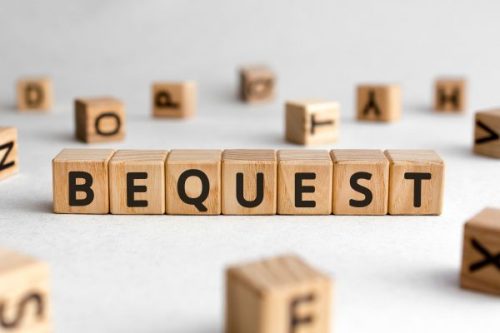 A will is an instrument by which a person declares their wishes on how they want their property to be distributed after their death.
Succession is used in the context of succession laws, which refer to how property left by a person is distributed among heirs after his or her death. This can include laws regarding who receives what portion of an estate as well as when an estate should be distributed.
Definitions
Bequest and succession are both terms that refer to the passing of property from one person or entity to another. Bequest refers to property that is transferred from a person or entity to a beneficiary after death. This is a form of transfer, in that the decedent has transferred ownership of his/her property.
Succession refers to the passing of property from one person or entity to another. This can occur by way of inheritance, but it can also occur by will, gift, intestacy, or trust. There are many types of succession and they all serve different purposes.
Some are more complex than others and therefore require more specific legal rules and procedures for them to be properly carried out.
Difference Between Bequest and Succession
The main difference between bequest and succession is that bequest involves the passing of property from one person to another, while succession involves the passing of property from one person or entity to another. A bequest can occur by will or by intestacy. It can also occur by way of trust.
Succession occurs when an individual leaves property to his/her heirs after death. It does not have to be a will, it can be a trust, gift, gift annuity, or insurance policy.
Succession is considered the most common type of succession and it happens without regard for whether the person who is giving property left a will or not.
The primary difference between inheritance and succession is that inheritance refers to property that was left by a decedent (the person who died), while succession refers to property that was left by someone other than the decedent (the person who died).
(Visited 64 times, 1 visits today)