| Updated:
The contents of the Difference.guru website, such as text, graphics, images, and other material contained on this site ("Content") are for informational purposes only. The Content is not intended to be a substitute for professional medical or legal advice. Always seek the advice of your doctor with any questions you may have regarding your medical condition. Never disregard professional advice or delay in seeking it because of something you have read on this website!
When it comes to watching video content on our phones, there are a lot of different apps for this purpose. No doubt the most popular is YouTube, but there are also others in the majority of cases developed by the same developer as your phone. To put it in simple words, every smartphone company has its own. They come free as a default phone app, and the reality is not a lot of people use them.
What they do like, is to stick to old habits of watching content on YouTube. To do this, one needs to download and install it.
However, people who use iPhones do not mind using Safari to access such content. If you're wondering about the difference between YouTube and Safari, in the following lines, will do our best to explain it.
An iPhone is a very specific brand of smartphone, that is known to offer different user experiences via different apps, developed especially for and by this company. Therefore, when you want to access YT using Safari, you'll notice the experience is slightly different than when watching YT via its official app.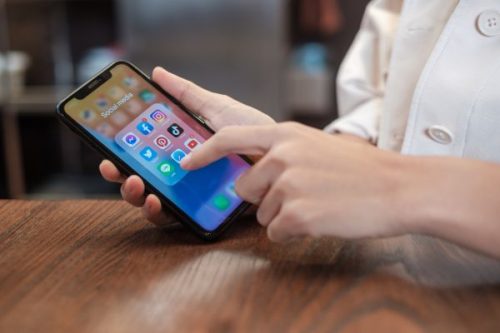 The difference explained
From what was said earlier, it can be concluded that the biggest difference between these two is in the type of software. Safari is a browser used only by iPhones, while YT is an app that can be installed and used on any smartphone device. It comes free for download in every app store. Moreover, you have the possibility to get a YouTube app without ads, which significantly improves your user experience.
However, we wouldn't be writing this article if there wasn't a catch behind YT being an option on iPhone. Those using it will confirm our claim. When it comes to controls, layout, or interface, there's not much difference. Both options will offer a general layout, with all the amenities like sharing, saving, liking, etc. Even the buttons are positioned the same.
But this YT version most people used on the mentioned smartphone brand has provided users with a lot more satisfaction because of a certain extension called the Vinegar. Its aim is to prevent YT from imposing all kinds of marketing-related content you're not interested in looking at, from interrupting you while watching a video, and from collecting information about your preferences and interests. That is why using Safari for watching if you have and iPhone, is a much better idea since this extension is being installed in the browser.
Best of all, you won't even notice the quality of content is any different from the one in the app. The same features and advantages provided by vinegar are applied to all other websites you like to watch videos on. It's no wonder, though, since this smartphone brand has always been putting a lot of effort into being one step ahead of others, paying special attention to having their users satisfied.
(Visited 86 times, 1 visits today)