| Updated:
The contents of the Difference.guru website, such as text, graphics, images, and other material contained on this site ("Content") are for informational purposes only. The Content is not intended to be a substitute for professional medical or legal advice. Always seek the advice of your doctor with any questions you may have regarding your medical condition. Never disregard professional advice or delay in seeking it because of something you have read on this website!
The Impreza and the WRX are prominent all-wheel drive cars popular for their boxer engine layout. While both vehicles have a few things in common, they have critically different specs. This article seeks to draw the major differences between the two.
Summary Table
| | |
| --- | --- |
| Subaru Impreza | WRX |
| Entry level four-door sedan and wagon | Turbocharged version of the Impreza |
| Powered by a 152 horsepower, 2.0-liter four cylinder engine | Powered by a 265 horsepower2.5-liter engine |
| Has 4 wagon and 4 sedan trim levels | Has 4 trim levels |
Descriptions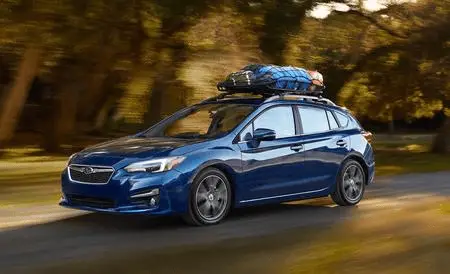 The Subaru Impreza is a compact four-door and five-door family car that came out in 1992 as a replacement for the Subaru Leone. It is popular for being the only car in its segment to feature standard all-wheel drive. The Impreza is also known for its distinct flat-four engine; a feature not present in most cars in its class. These features, along with competitive pricing, has earned Subaru a growing popularity, particularly in colder and snowier regions.
Ever since its release in 1992, the Subaru Impreza was offered as four-door sedans along with five-door variants. However, the Impreza's direct lineage can be traced to the 1000, Subaru's first front-wheel drive released in 1966. An Impreza coupe was offered from 1995 until 2000. A wagon also came out since the sedans were released until being replaced by a five-door hatchback in 2007. In North America, the first three generations of the Subaru Impreza included an off-road appearance variant called the Outback Sport. The Outback Sport was then renamed XV, which was called Crosstrek in North American markets
The fifth-generation Impreza has eight versions redesigned for the 2017 model year. It is composed of four five-door wagon trims and four trim levels of the sedan. Each variant is powered by a 152 horsepower, 2.0-liter four cylinder engine. The base models come in manual transmission with only five forward gears. There is an option for a continuous variable transmission, which is standard in all the other trims.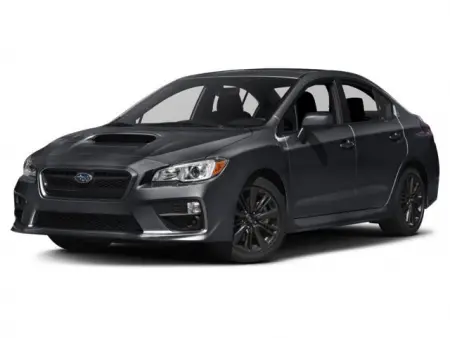 The Subaru WRX, or the Subaru World Rally eXperimental, is the high-performance edition of the Impreza. The WRX designation incorporates rally racing-inspired design and engine performance. This includes a turbocharged, higher horsepower, four cylinder engine and a stiffened, sport-tuned suspension system. All WRXs have four doors and come in base, Premium, Limited, and STI trims. All WRX trims (excluding STI) run on a 265 horsepower 2.5-liter engine capable of producing 244 pound-feet of torque.
Subaru Impreza vs WRX
So what's the difference between the Subaru Impreza and the WRX? The Impreza is Subaru's entry in the small car segment and has been around since 1992, while the WRX is a more powerful, turbocharged version of the Impreza. The fifth generation Impreza for the model year 2017 has four sedan trims and four five-door wagon trims, all powered by a 2.0-liter 152 horsepower engine. The WRX, on the other hand, has four trim levels running on a 265 horsepower 2.5-liter engine.
(Visited 2,035 times, 1 visits today)