| Updated:
The contents of the Difference.guru website, such as text, graphics, images, and other material contained on this site ("Content") are for informational purposes only. The Content is not intended to be a substitute for professional medical or legal advice. Always seek the advice of your doctor with any questions you may have regarding your medical condition. Never disregard professional advice or delay in seeking it because of something you have read on this website!
Doing a postgraduate study is an important decision in any academic journey, one which requires much thought and consideration. After all, it can come with huge costs, demands on your time, and other responsibilities. If you're considering undertaking further study after completing your undergraduate degree, there are several factors to think about first.
From course structure to funding options and personal considerations such as overall workload capacity and making sure the program matches your goals, this article will provide insight into some essential aspects of postgraduate study that need to be addressed before deciding whether or not to take the leap.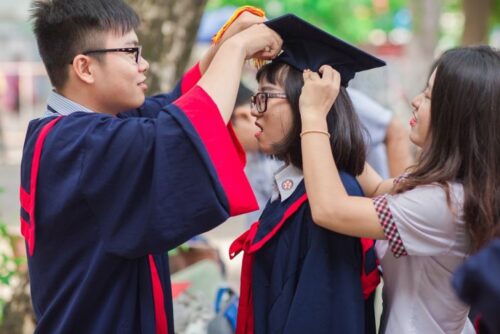 1.   Goals and Objectives
Career goals often play a role in determining what kind of postgraduate degree you should pursue. Think about your desired field of work and whether the program will help you get closer to that goal, as well as what skills and knowledge it will provide. Do some research into course content and potential internships or workplaces where future employers may be recruited from, so you can make an informed decision about whether or not the program is right for you.
The  objectives you set for yourself during the course of your postgraduate degree should also be taken into account. Consider what kind of grades you need to get, how long it will take to complete and whether or not the program has any specializations that may be beneficial to you.
2.   Course Structure and Institution
When researching a postgraduate study option, look into the structure of the program. This includes how many hours you'll be required to dedicate towards study, what type of learning will occur (e.g. online or face-to-face lectures) and whether or not there are any assessment requirements such as dissertations, exams or presentations and how much you'll be expected to engage in research.
As for the institution, make sure that the university is accredited and offers quality education. Before you opt for profit vs.non profit colleges, consider the difference in quality of education and services. Also, check if the institution is well connected to employers in your desired field through its alumni or internship programs.
3.   Expenses and Funding Options
It's no secret that postgraduate study can be expensive. In addition to course fees, you may incur additional expenses such as textbooks and materials, as well as living costs if you decide to move away from home for the duration of your studies. It's important to do research into the costs associated with your chosen program and consider how you will cover them. There are often scholarships, grants, and bursaries available for postgraduate study, so be sure to explore all funding options before deciding whether or not you can afford the program.
4.   Level of Commitment
Postgraduate study requires a high level of commitment and dedication to succeed. Make sure that you are ready for such a demanding academic undertaking and can manage the workload and pressures involved. It's important to also consider any personal commitments or responsibilities you may have outside of your studies that could affect your ability to dedicate the necessary time and effort, for example, family demands. Taking on a postgraduate degree is a huge responsibility, so make sure you are prepared for what lies ahead.
5.   Job Prospects
Another important factor to consider when weighing up your postgraduate options is the potential career opportunities that could arise from undertaking the program. Do some research into what kind of jobs you may be able to get after graduating and how likely it is that you'll be successful in applying for them.
It's also worth considering whether or not your chosen postgraduate program is recognized by employers and offers access to any specialized networks or industry events that could help you with your job search. Being aware of the job prospects and employability opportunities associated with the course is key to making an informed decision.
6.   Work Life Balance
The demanding nature of postgraduate study means that you will need to carefully manage your time in order to have a good work-life balance. Having clear goals and objectives, as well as an understanding of what is expected of you during the program, can help you remain on track and maintain a healthy lifestyle.
Depression, burnout and anxiety are all very real risks when undertaking postgraduate studies, so it's important to know how to look after your mental health and maintain a healthy balance between work and leisure activities. You can do this by scheduling in regular breaks, taking part in physical activities, and engaging with a strong support network.
Taking the step to  pursue postgraduate study isn't one to be taken lightly. Doing your research, considering all the factors outlined above and ensuring that you have the necessary resources available to you will help make the decision-making process easier. Keep in mind that it's a big commitment, but if you commit fully and complete postgraduate study, the rewards can be great.
(Visited 41 times, 1 visits today)