| Updated:
The contents of the Difference.guru website, such as text, graphics, images, and other material contained on this site ("Content") are for informational purposes only. The Content is not intended to be a substitute for professional medical or legal advice. Always seek the advice of your doctor with any questions you may have regarding your medical condition. Never disregard professional advice or delay in seeking it because of something you have read on this website!
It's important to know the difference between these two terms. According to Answers.com, assignments are focused on specific, and predefined tasks whereas projects involve a variety of interrelated tasks which are performed to achieve a particular aim.
With the change happening over the world, and the advancement we see in our educational sector, learning has taken a whole new shape and what was once done within the confines of a place called the classroom has evolved to the point where the teachers are no longer the only source of learning.
Unlike the days of reading from a textbook in a classroom and doing classwork, education has now taken a more solid approach. Academics have now set sail to project-based work in schools worldwide. Students can now learn in a fun and exciting way.
Projects, despite their many varieties, can be research-based, at the same time, assignments are a series of essays, questions, and answers. As much as both can help a student learn, their execution sets them apart, giving one a higher significance over the other.
Main Differences Between Assignment and Project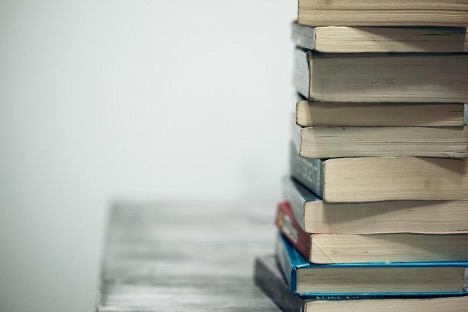 Assignments are textbook focused while Project encourages hands-on learning
One could relate a project to simply designing a model to explain a scientific phenomenon, or watching a movie to ascertain its relevance. The freedom it brings, and the lessons learned from its processes are thrilling. Imagine the feeling a student gets from building a science model of real-life outcomes. Assignment, on the other hand, is all cut and dry. Everything is textbook-focused, which in turn makes learning less fun.
Evaluation carried out on Assignment can be easily accessed
Just as it's easy to judge a student's performance and ability from a given assignment, the opposite is the case for projects. When an assignment is given, the student's capability is accessed by the report submitted.
The project, on the other hand, is dependent on the performance of others, your team, and a collective effort. As such, it is not a good judge of a student's capabilities. Unlike a project, an assignment is also a significant pointer to a student's weakness and a guide in correcting it.
A lot of students struggle to find the best writing services to assist with their projects or assignments. Lets Grade It provides accurate reviews of the best writing services you can find.
Assignments are majorly within the curriculum, while Projects can be out of the box.
Consider a given assignment on World War I. Everything done on the questionnaire would be aimed at answering the questions asked. The teacher might even permit the students to consult several textbooks to help them properly frame their responses. Everything is being tailored in line with the curriculum, including the research done on the assignment.
A project on the same topic would mean the students thinking outside the box, like writing a report on the technologies used in fighting the war. The goal is to stretch the student's minds outside the curriculum but within the context of history. This, in turn, makes research fun with a positive outlook as compared to that carried out when an assignment is given.
Assignments are individualistic, while Projects are a group task
Assignments are usually given on an individual basis. It helps a student be self-reliant and confident in his ability to accomplish a task. This method helps to personally improve assignment writing skills of students while projects encourage students to interact and work together to come up with a solution. This gives rise to teamwork and the ability to delegate, which are vital for life.
Conclusion
For a college or a university, engaging students with both assignments and projects would help create balanced progress and exposure thereby ensuring an ideal learning experience.
(Visited 2,575 times, 1 visits today)