| Updated:
The contents of the Difference.guru website, such as text, graphics, images, and other material contained on this site ("Content") are for informational purposes only. The Content is not intended to be a substitute for professional medical or legal advice. Always seek the advice of your doctor with any questions you may have regarding your medical condition. Never disregard professional advice or delay in seeking it because of something you have read on this website!
When you're wrapping up your graduate degree, you'll be required to write either a dissertation or a thesis because you can call college a wrap. In fact, how you perform in this paper is a great determinant of whether you'll graduate with your friends or wait until the next graduation. Since students in their final year cannot wait to finish school, they put enough effort towards writing their dissertations and theses, so they don't miss the train. Others even seek academic help from professional dissertation writers to ascertain that every chapter in their paper is written well.
As you approach your final year in tertiary learning, it's important to understand the difference between a dissertation and a thesis. Students often use these terms interchangeably because they assume it's the same thing since they're both projects done in the final year of college. In reality, these terms got introduced to the education sphere at different timelines to mean two different things.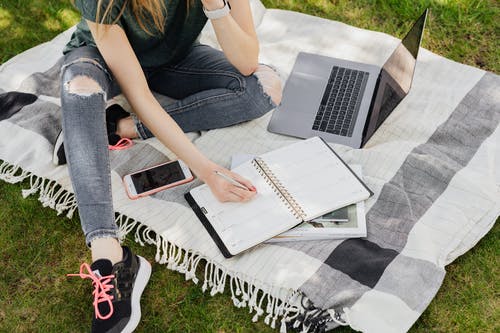 In the past, a Master's degree student in their final years wrote a thesis that was an original creation that demonstrated their knowledge in the course they were studying. Once the work was done, the student was required to present their thesis before a committee of professors. The committee listened in to assess the quality of their work and to ascertain that the student understood their project.
On completing their presentation, the student had to listen to the professors' input and judgement of their work. The professors would focus on the validity of the student's idea and how they managed to use it as a guide for their project. If a student had successfully established a thesis paper that students and professors could learn something new from, they were graded highly.
If this same student wished to further their studies, the next level was to pursue a dissertation. So, in essence, a dissertation ranked high on the academic ladder, and it was more extensive than a thesis. A dissertation could be likened to a literature review because a student needed to read widely in a given subject to write it. From these, the student would document their findings on the particular field and use them to discuss various opinions and authorities. The aim of writing a dissertation was to prove to an institution's faculty that a student was well-versed in the theories of a specific field.
Thesis vs. Dissertation in Europe
If you aspire to study in Europe, you should start looking for the best dissertation writing services UK. This way, when you get admitted, you can seek academic help with essays and dissertation papers. Looking for the best dissertation writing services when you're studying in this continent is essential because the concept of theses and dissertations might vary from what you're already familiar with.
In the UK, the main distinction between a thesis and a dissertation has been the same from the beginning of time. Here, a doctoral thesis is a research paper that students who are pursuing their PhD write. A dissertation, on the other hand, is a research project that post-graduate students write in their final years before they're allowed to graduate.
Thesis vs. Dissertation in the United States of America
If you're studying in the United States, you will need to learn professional thesis writing tips because things are a little different here. For starters, the definition of a thesis paper is the opposite of what it is in Europe. In the US, a thesis is way shorter than a dissertation and it is written by students pursuing preliminary degrees.
Final Words
While a thesis and a dissertation mean different things, they have something in common: the amount of work required to finish them. So as a student, whether you are writing a dissertation or a thesis, make sure you take the paper seriously. Take your time to do your research before you start writing to ensure you have sufficient writing material to produce an impactful paper. Dedicate enough time towards preparing for your presentation as well so that your professors grade you well. Keep everything organized and be ready to answer any questions you might get asked. It's a lot of work, but remember that you'll be able to see the light at the end of the tunnel once you're done.
(Visited 94 times, 1 visits today)