| Updated:
The contents of the Difference.guru website, such as text, graphics, images, and other material contained on this site ("Content") are for informational purposes only. The Content is not intended to be a substitute for professional medical or legal advice. Always seek the advice of your doctor with any questions you may have regarding your medical condition. Never disregard professional advice or delay in seeking it because of something you have read on this website!
It can be a big culture for some students when they transition from high school writing to college writing. Writing papers is part of being a student's life as they progress academically toward a promising career of their choice.
It is very important to note that there is a difference between high school writing and college writing when it comes to the paper a student is expected to produce. A student is supposed to take their writing to the next level and not use the same tips they did when producing high school papers. We asked experts from BuyEssays.net to help us highlight the major differences between high school writing and college writing.
1.   Structural differences
When writing a high school essay, students are required to write papers that follow a 5 paragraph structure. This structure involves having an introduction, a few main points which can be up to three, and a conclusion.
The essay is very general but when it comes to writing college essays, a student has no limit when it comes to the points they can add to their essay. College essays have more complex topics when compared to high school essays meaning that students have more room to express themselves in as many paragraphs as possible.
They just need to meet the required word count and this is the reason why the 5 paragraph structure in high school doesn't work with college essays. Students are required to put more effort into analyzing their topic and making proper arguments. In high school essays, this is not a requirement as tutors are less strict.
2.   Paragraph differences
When producing a high school essay, students need to narrow down their arguments to certain paragraphs and start with a topic sentence that introduces the paper idea as well as the thesis statement.
Every paragraph needs to have its conclusion while in college essays, tutors expect students to think outside the box. Students need to produce more cohesive and clear paragraphs that are backed with proper evidence and flow properly. Everything in a college paper needs to transition neatly and all main points need to be satisfied for a student to get a high grade.
3.   Thesis statement differences
As pointed out before, the thesis statement in high school papers required students to end their opening paragraph with it, and it is usually about a sentence long. College essays, on the other hand, a paper can end with a thesis statement in the opening paragraph however, it is not a must since the topics are very complex.
On top of that, a thesis statement in college writing is significantly longer because it needs to be developed carefully and not be basic. A typical college paper thesis statement is around 2-3 sentences long which is double the length of a high school thesis statement.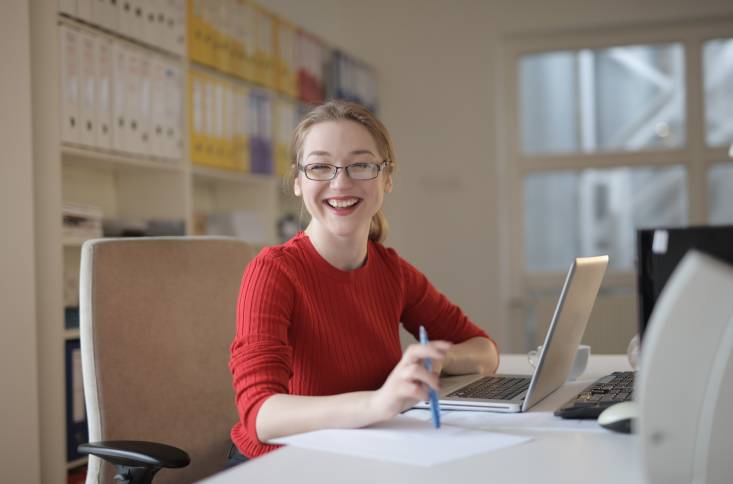 4.   The difference in the introductions and conclusions
The introduction in a high school paper needs to be broad and general so that it hooked the readers in. It also has to summarize all the main points that have been discussed in the paper. The conclusion has to wrap up everything that has been discussed in the paper. College papers take a slightly different approach because students are required to be much more straightforward.
The conclusion isn't there just to summarize what is in the paper, it needs to raise curiosity and open the door for further discussion. The introduction in a college paper in terms of approach is a bit similar to a high school paper in the sense that it needs to be eye-catching to book the reader in.
5.   Main points or arguments
In high school essays, students are highly advised to stick to one side of the coin to give the best evidence and examples that support their arguments. Since high school students don't have extensive knowledge of a topic they are asked to write on, many of their opinions are based on personal experiences. College writing requires students to base their arguments on things they have read through research and either support or oppose what they have uncovered.
6.   Formatting
The last difference the two types of writing also have is how they are formatted. When a student is writing a high school paper, they are normally told to use popular formats such as APA and MLA. This is because they are easier when compared to other writing styles.
In college papers, citations and formatting are even more important and vary from Chicago, Harvard, and AMA all the way to APA. Students can lose marks if they don't format their work properly hence why some use citation tools to help with this process. There are so many tools these days and students should only use the ones they are most comfortable with.
Speaking of other tools that can help, tutors are very strict with plagiarism when it comes to college writing. When a student commits such an offense, it is taken very seriously and might lead to one being removed from the course they are studying.
Plagiarism is when a student takes content that has already been produced by another author and presents it as their own to get a higher mark. No student wants to be caught red-handed cheating and if a student doesn't want to face this level of embarrassment, they can use a variety of plagiarism tools. A well-known website that is constantly used to see how original work is by a student is called Grammarly.
Final thoughts
A student needs to be well prepared for college writing if they want to succeed academically while in college because, from the points above, it is very different from high school writing. As already mentioned, tutors in colleges are way more strict compared to high school tutors meaning that students have to pay extra attention to detail. High school papers focus a lot on a student's personal opinions while college papers are all about either agreeing or disagreeing with what has been uncovered through research.
(Visited 122 times, 1 visits today)