| Updated:
The contents of the Difference.guru website, such as text, graphics, images, and other material contained on this site ("Content") are for informational purposes only. The Content is not intended to be a substitute for professional medical or legal advice. Always seek the advice of your doctor with any questions you may have regarding your medical condition. Never disregard professional advice or delay in seeking it because of something you have read on this website!
These pieces of writing are very similar. An essay is always related to a specific topic where a writer presents information and opinion on the subject matter. A personal statement is a kind of an essay in a nutshell, but it is mostly related to autobiographical information.
You can do each type of paper on your own or ask somebody professional to "write my paper for me" in case of difficulties with making those. But, in any case, it is better to know better the differences and peculiarities of both writing tasks. Let's review the most important Follow the general logic of comparison and keep important things in mind at this point.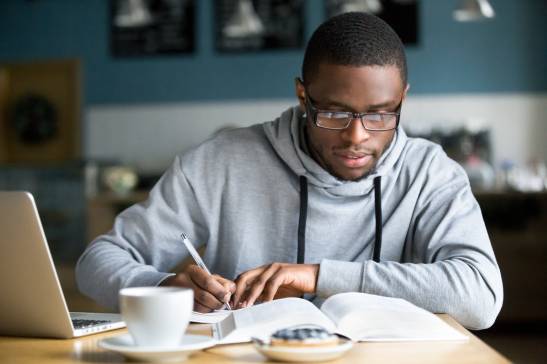 Subject Goes First
The principal point for writing both assignments is to make a distinction between their subjects. When we speak about an essay, it is focused on a particular matter, author, theory, or book – ideas for essays are enormous. The author of an essay presents one's opinion about a topic. This statement is personal by nature and may be related to individual characteristics or motivation.
When we speak about a personal statement, an author can illustrate one's talents and strong traits of character. This is made in a form of presenting a personality when applying for study and scholarship programs.
Approach to Writing
All personal statements are made in the first person and related to giving more personal details about an author. This is kind of an overview of the author's personal history tightened to a specific application purpose. It is related to a certain list of events from personal history. And the general approach to writing enables making this paper in the form of a story.
When we speak about essays, they are more reflective by nature. They are focused on the analysis of a subject matter and an opinion stated about it. If an essay is related to some technical points, it may also include specific technical details, quotes, and statistics.
Purpose
If we speak about a personal statement, its main purpose is to make an author interesting for future reviewers. An author should persuade, and motivate readers for a specific action – pass to an interview, be preselected, gain financing, etc. It is also important to keep in mind that personal statements are usually not assessed individually but are considered along with other application documents. A personal statement is also related to showing the difference between an author and other applicants thanks to one's background, expertise, and other valuable features that can benefit a target program.
When students write essays, they need to express their knowledge and even expertise on the subject matter. Also, they have to support such a statement with arguments and examples. A written essay should realize one main goal of writing – convincing a reader of a specific opinion this paper is related to. This can be made thanks to narration on the subject, exposition, brief description, and strong (persuasive) argumentation.
Content and Structure
Understanding basic things about each piece of writing is only preparatory work. The most complicated thing is to create content. In both cases, it is necessary to brainstorm ideas and outline the structure.
When we speak about a personal statement, the content, and structure are determined by external sources mostly. A writer needs to emphasize lots of points, like characteristics of a target program, background, demands, etc. The content should be determined by one general line in favor of an applicant. Controversies are not desired here at all, unlike in the case of an essay.
For an essay, the content is determined by the author's personal experience and thoughts. He/she should present persuasive arguments, counter-arguments, examples, etc. It is possible to discuss the matter here. It is equally important to think about how to finish an essay well. This conclusion should be the same strong as the opening part of an essay to make your reader convinced in a stated point of view.
Writing Tips to See Distinctions Better
Having distinct features at hand is good but not always enough. There are some workable techniques that can help you see and catch the differences between these separate tasks. So, don't become desperate from the thought "I cannot write my essay". Get these helpful tips:
Know the guide. It is sometimes difficult to make a paper done by reading guidelines only. It may not be Take a separate piece of paper and shortlist the most important points of such guidelines. When you look at them more frequently, it can help you with forming a comprehensive understanding of a matter of writing and brainstorming better about it a bit later.
Find at least one site that writes essays and personal statements and also has a good blog. It can give good suggestions based on the expertise this company has gained. All information placed there is of a marketing nature, but it is based on the expertise of its authors. That may be very valuable and enable you to get out of a deadlock state to get extra inspiration for your own writing.
Get feedback, especially if you get a professional one. When you have made the final version of your paper, it is better to request feedback on that. You may ask somebody who is good at analyzing and writing. Another good option, even better than the first one, is referring to essay writing service. Platforms of this kind usually provide not only paper-making services but also edit and revise the ready one. Ask for help if you have any doubts.
Final Words
If you have got assignments for making essays and personal statements, you need to be clear about the purposes of writing in both cases and specifics of the content and structure of papers you should prepare. Define the subject of writing in both cases and follow the generally-accepted approaches to each writing matter. Use helpful tips to make comprehensive overviews matter and don't neglect professional help if you feel you need that.
(Visited 237 times, 1 visits today)