| Updated:
The contents of the Difference.guru website, such as text, graphics, images, and other material contained on this site ("Content") are for informational purposes only. The Content is not intended to be a substitute for professional medical or legal advice. Always seek the advice of your doctor with any questions you may have regarding your medical condition. Never disregard professional advice or delay in seeking it because of something you have read on this website!
Vaping has taken the world by storm, and it's no surprise why. Vape shops offer a wide range of products for both new and experienced users. But when you start considering where to buy your vaping equipment from, do you go with an online vape shop or a traditional retail location? What are the pros and cons of each option? That's what we will cover in this essential guide.
In this blog post, we'll discuss everything from product selection to customer service so that you can make an informed decision about where to purchase your supplies. So if you're ready for some insight into this age-old debate, keep reading!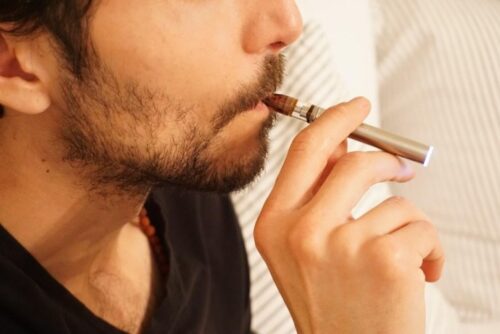 Where to get vaping products for your shop
If you're in the business of running a vaping shop, you know how crucial it is to stock high-quality products that your customers will keep coming back for. A category of items that are growing in popularity is disposable vapes, convenient devices that don't require refilling or charging. But where can you find a reliable supplier to purchase these items from in bulk? Look no further than a disposable vapes wholesale supplier, which can provide you with a wide variety of options at competitive prices. With the right supplier, you can rest assured that your shop will always have the newest and most in-demand products on the shelves.
Pros and cons of shopping at a retail vape shop
With the rise in popularity of vaping, more and more retail vape shops are popping up. Shopping at a retail vape shop has its advantages, including:
In-person customer service: With a retail vape shop, you have the opportunity to get advice from in-store staff who can answer your questions and help you find the right product for your needs.
Testing before buying: Most retail vape shops allow customers to try out different products before they make a purchase.
Experienced staff: Experienced retail vape shop owners and employees can provide valuable advice on vaping products, techniques, and more.
However, there are also some drawbacks to shopping at a retail vape shop.
Limited selection: Retail vape shops often don't have as wide of a selection as online stores due to space constraints.
Higher prices: Physical stores typically have higher overhead costs that are reflected in the price of their products.
Limited discounts: Retail vape shops rarely offer discounts and promotional deals, so customers may miss out on savings opportunities compared to shopping online.
Pros and cons of shopping for vapes online
Shopping online for vapes has become increasingly popular in recent years. Here are some of the advantages of buying your items from an online vape shop:
Wider selection: Online stores often have larger inventories than retail stores, so customers can find exactly what they're looking for without having to search multiple stores.
Lower prices: Online stores generally have lower overhead costs than retail shops, so customers can save money by shopping online.
Deals and discounts: Many online vape shops offer promotional deals and discounts that customers won't find at physical stores.
But of course, even in this case, there are some downsides you should be aware of:
Longer wait times: Online orders can take several days to arrive, so customers may have to wait a while before they receive their products.
No customer service: Customers don't get the same level of personalized attention that they would at a retail shop.
Unable to try out products before buying: Without being able to test items in person, it can be difficult to make sure that the product you're buying is right for your needs.
Factors to consider when you make your choice
As electronic cigarettes continue to rise in popularity, so do the options for purchasing them. When deciding whether to shop for vape supplies at a retail store or online, there are several factors to consider.
Location: If you live near a retail vape shop, it may be more convenient for you to shop there than online. On the other hand, if you don't have access to a store, then shopping online may be your only option.
Product selection: If you're looking for something specific, it's worth checking out both online and retail stores to see which has the best selection of products.
Budgets: Prices can vary greatly between retailers, so if you're on a budget it may be worth doing some research to find the best deals.
Customer service: If you need help with something, retail stores tend to provide better customer service than online stores.
Tips for finding the best deals on vaping products
Vaping products can be expensive, but with a few tips, you can find the best deals both online and in-store.
Shop around: Compare prices between different retailers to find the best deal.
Look for online coupons: Many online stores offer discounts when you enter a coupon code at checkout.
Sign up for newsletters: Some retailers send out exclusive offers and discounts through email newsletters, so it's worth signing up for these if you can.
Follow social media accounts: Keep an eye on the social media pages of your favorite retailers for promotions and deals.
Bulk Buying: If you vape regularly, consider buying in bulk. More often than not, buying larger quantities at a time can lead to significant savings.
Loyalty Programs: Many retailers have loyalty programs that reward you with points every time you make a purchase. These points can later be redeemed for discounts on future purchases or even free items.
Seasonal Sales: Take advantage of seasonal sales. Retailers often reduce prices during holidays or at the end of a season to clear out inventory.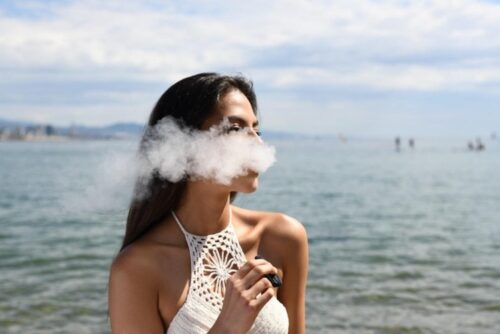 When it comes to buying vaping products, you have two main options: online stores or retail shops. Each has its advantages and disadvantages, so it's important to consider all of the factors before making a choice. Online stores generally offer better prices and a wider selection, but retail shops have the advantage of providing in-person customer service. With the right research and tips, you can find great deals on vaping products no matter which option you choose.
Now that you know more about the differences between online and retail vape shops, you're ready to make an informed decision about where to buy your vaping supplies. Remember, it pays to compare prices and look for deals before making a purchase.
(Visited 19 times, 1 visits today)