| Updated:
The contents of the Difference.guru website, such as text, graphics, images, and other material contained on this site ("Content") are for informational purposes only. The Content is not intended to be a substitute for professional medical or legal advice. Always seek the advice of your doctor with any questions you may have regarding your medical condition. Never disregard professional advice or delay in seeking it because of something you have read on this website!
Making the transition from undergraduate to postgraduate study can be challenging, and it can often be difficult to know where to start when beginning a PhD at a new university. With that in mind, this blog post is designed to offer you key tips and advice on launching your doctoral studies with confidence. From developing an effective research plan right through to pinpointing the best approaches for connecting with your supervisors and peers, here are some essential steps that will help ensure your PhD experience is as successful.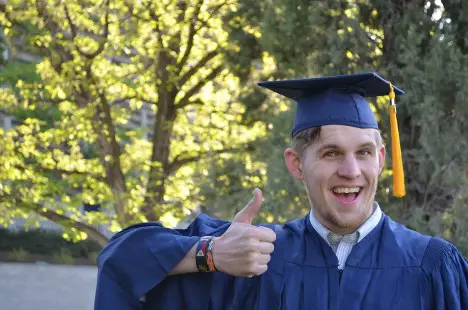 1.   Explore Different Options
Doctorate degrees come in many forms, and it's important to research your options carefully before committing to a program. If you want to venture into the field of education, for example, take time to research the difference between EdD and PHD programs. The same goes for other subject areas – find out what type of degree is most suitable to your interests, and weigh up the pros and cons of each potential program.
You can also query your university about any relevant PhD bursaries or scholarships that may be available. The financial aspect of doctoral study is one issue that many prospective students overlook, so it's always worth making enquiries early.
2.   Familiarize Yourself With the University
Once you've chosen the right PhD program for your needs, it's time to familiarize yourself with your new university. Exploring the campus in person is a great way to get a feel for the environment and associated lifestyle, while also providing an opportunity to check out the facilities available.
Don't be afraid to ask questions while you're there either – the more informed you are, the better your transition into postgraduate study will be. The university library is also an invaluable resource, so be sure to make a visit or two during your exploration of the campus.
3.   Connect With Your Advisor and Other Faculty Members
Having an effective mentor is key to a successful PhD experience, so take every opportunity to connect with your assigned advisor and other faculty members. If you're based in the same location as your university, this can be as simple as arranging a meeting or organizing lunch. If distance is an issue, however, then virtual contact is just fine – many courses now enable students to access all necessary resources and key contacts through the university's online portals.
4.   Get Involved in the Department and University Community
Before official studies begin, take time to get involved in the department and. Participating in relevant events is a great way to meet peers and future collaborators, while attending lectures hosted by eminent researchers can give you an invaluable insight into current trends or debates within your field.
The university library is also a great resource, and don't forget to check out the student community center or other recreational outlets that could come in handy when you're in need of a break from your studies.
5.   Start Planning Your Research
It's never too early to start planning your research, so get organized as soon as possible. Find out what resources are available at your university, create a clear timeline of when key tasks need to be completed and familiarize yourself with the department's guidelines for writing up your dissertation or thesis.
Once you have a basic plan in place, you can use it to set realistic goals and milestones that will keep you on track throughout the duration of your PhD. You should also research any funding opportunities that may be available to help offset the costs associated with your project.
6.   Utilize Available Support Services
One of the most important lessons to learn when undertaking a PhD is how to balance your studies with other aspects of life. Most universities offer plenty of support services aimed at helping students stay on top of their studies while also managing their wellbeing. Make use of these services as often as you need – they're designed to give you the best chance of success, so don't be afraid to ask for help if or when it's needed. The university's mental health services can also be a great source of advice if you ever feel overwhelmed or anxious about your studies.
7.   Stay Focused and Believe in Yourself
The journey to attaining your PhD will no doubt be filled with highs and lows, so stay focused on the end goal and believe in yourself. Don't be afraid to take risks or experiment – your studies are all about pushing boundaries, after all. If you find yourself struggling with a particular task, don't be afraid to reach out for help – the university will have plenty of resources available. You may also find it helpful to speak with a tutor or mentor who can provide valuable guidance and advice. Above all, trust yourself, stay motivated and you will be sure to achieve your goals.
PhD study can be a challenge. However, with the right attitude and motivation, you can make sure your experience is as successful as possible. Make sure you do your research beforehand, connect with your advisor and other faculty members, get involved in the departmental community, start planning your research and utilize available support services. Finally, stay focused and believe in yourself – no matter what challenges may arise, you will be sure to succeed.
(Visited 13 times, 1 visits today)