| Updated:
The contents of the Difference.guru website, such as text, graphics, images, and other material contained on this site ("Content") are for informational purposes only. The Content is not intended to be a substitute for professional medical or legal advice. Always seek the advice of your doctor with any questions you may have regarding your medical condition. Never disregard professional advice or delay in seeking it because of something you have read on this website!
So, you have your website, but it doesn't rank for your target keywords as high as you'd like it to. Of course, you can rely purely on your intuition in your SEO efforts. But why would you if the Internet is full of handy tools that can help you do it faster and more efficiently?
Be warned, however: even the best SEO tools can't automate website optimization at 100%. You'll still need to invest some time into tweaking and improving your website.
So, if you need to free up some time for implementing your SEO strategy, there's no shame in seeking dissertation help from professionals. And once you're sure you have enough time to perfect your website, here are nine tools that SEO experts use on a daily basis – and so should you.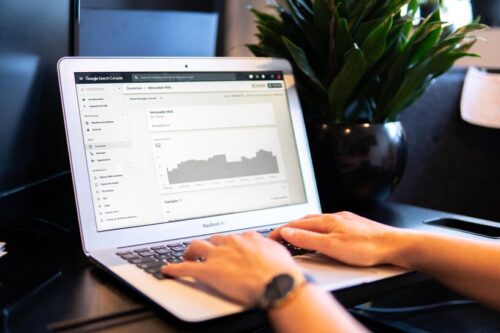 Ahrefs
Best for

: those looking for an all-in-one SEO toolkit

Pricing

: free (Ahrefs Webmaster Tools); paid plans start at $99 / month
To be fair, Ahrefs isn't just one tool – it's a whole set of tools that you can make good use of in your SEO strategy. While the paid plans are somewhat pricey for small website owners, Ahrefs' free Webmaster Tools has all you need at the beginning of your SEO journey:
SEO health assessment that can detect 140+ common issues;

Backlink finder with the broken link and link type data;

Keyword ranking for your and your competitors' pages.
Google Search Console
Best for

: understanding and improving your Google Search ranking

Pricing

: free
If you haven't linked your website to the Google Search Console yet, it's high time you did it. While its feature range isn't as rich as that of Ahrefs', for example, Google Search Console is still vital for understanding what Google thinks of your website.
Google Search Console comes with these three key features you'll want to consult regularly:
Search Analytics – understand what keywords already bring traffic to your pages and how well you rank in search results;

Crawling – submit URLs and sitemaps for crawling to speed up indexing;

Issues – set up the Console to send you email alerts whenever an issue gets detected on your website.
Answer the Public
Best for

: finding unconventional keyword ideas based on real questions

Pricing

: free (up to 3 searches a day); paid plans start at $9 / month, free 7-day trial available
Most website owners use the Google Keyword Planner to find their long-tail keywords. While that's a solid keyword tool, Answer the Public is an even more powerful one. That's because it doesn't rely on Google query data.
Instead, Answer the Public processes all the questions people ask on forums, social media, and elsewhere. As a result, you get a neat infographic with keyword ideas grouped into several categories, like "vs." or "and" queries.
Google's Mobile-Friendly Test
Best for

: checking your website's responsiveness

Pricing

: free
Google ranking algorithm takes your website's mobile-friendliness seriously. In fact, since 2018, mobile-friendly websites have been given priority over their desktop versions (it's called "mobile-first indexing"). So, to rank high, your website has to be mobile-friendly.
Luckily, it takes only pasting the URL into Google's own Mobile-Friendly Test to assess whether your page fits the bill. The tool won't just give a "yes" or "no" answer: you can also explore loading issues if there are any.
Ubersuggest
Best for

: keyword planning

Pricing

: free; paid plans start at $29 / month
Created by Neil Patel, an SEO guru, Ubersuggest is a great starting point for keyword planning, especially if you're doing it for the first time. Its Keyword Suggestions feature is a powerful one: you'll get dozens of ideas, from head terms to long-tail keywords, in just a click.
But that's not all! You can paste your competitors' domain names to see what keywords they rank for. That can give you a sense of how you can rival their top positions.
Google PageSpeed Insights
Best for

: assessing website performance

Pricing

: free
Performance is one of the technical SEO indicators website owners often don't consider. However, it's crucial for your ranking. But if you're not a tech person yourself, how do you evaluate if your pages are fast enough – and error-free?
Cue Google's PageSpeed Insights! Paste your URL – and you'll get a detailed breakdown of the following:
Core web vitals, like First Input Delay (FID) and Time to First Byte (TTFB);

Diagnosed performance issues and ways to fix them (e.g., reduce unused JavaScript or properly size images);

Accessibility and SEO issues and ways to fix them.
Moz Local Listing Score
Best for

: local businesses looking to improve their ranking

Pricing

: free
If your online presence is targeted at a specific location, you'll find this tool extremely helpful. Moz's Local Listing Score will break down how well you're represented in location-specific directories and listings based on your location and brand name.
To deliver this score, Moz Local checks the citations of your business on Google, Google Maps, Bing, Facebook, and local directories. With it, you can see if there are any inaccuracies or gaps in the information about your business, too.
Yoast SEO
Best for

: creating SEO-perfect content

Pricing

: free; paid plans start at $99 / year (WordPress plugin)
Yoast is famous for its WordPress plugin, but it's not the only product the company has to offer. You can also use Yoast if you have a Shopify or a WooCommerce website (however, these plugins are paid).
If your website runs on WordPress, there's no excuse not to install the Yoast SEO plugin. It'll take care of your technical SEO, for one. But it's not its main strength. Yoast SEO will analyze every piece of content you write – and display suggestions on how to improve it for the best ranking possible.
Exploding Topics
Best for

: discovering trending keywords

Pricing

: free; paid plans start at $39 / month
If you know you need to keep up with the trends in your content writing but have no idea what those trends are, Exploding Topics can help you save tons of research time. Simply choose your content category (e.g., "Fashion" or "Home"), and you'll see trending topics. Most of them are free, but some are available only to Pro members.
For example, if you're running a science blog, Exploding Topics will tell you that 5G and neurodiversity exploded in popularity over the past couple of years. And in the Travel category, you can find trendy topics like workcations and work from anywhere. Discovering these trends took a couple of clicks!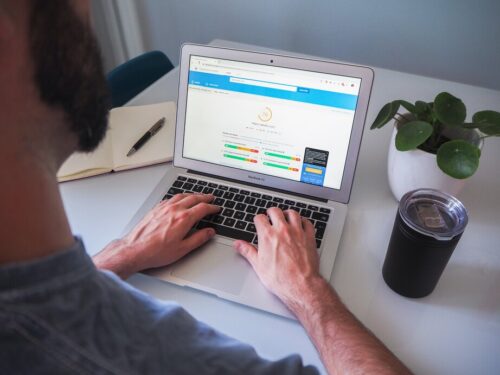 In Conclusion
Keep in mind: all of these nine SEO tools are exactly that – tools. Ergo, how you use them can make or break their efficiency. The good news is that there are tons of tutorials and guides on creating an SEO strategy!
So, if you haven't yet, take your time building a solid SEO strategy to ensure your efforts don't go to waste. Struggle to carve out time for it? Perhaps, one of these best paper writing services can help you out. To build a sound SEO strategy, make use of the tools above to pinpoint the improvement areas and find the right keywords to target.
There's another piece of good news that we'd like to leave you with. As you can see, you don't need to spend hundreds of dollars on SEO tools every month! Most professional-grade SEO tools have free plans that are more than enough for small website owners. So, there's no excuse not to use them!
(Visited 62 times, 1 visits today)