| Updated:
The contents of the Difference.guru website, such as text, graphics, images, and other material contained on this site ("Content") are for informational purposes only. The Content is not intended to be a substitute for professional medical or legal advice. Always seek the advice of your doctor with any questions you may have regarding your medical condition. Never disregard professional advice or delay in seeking it because of something you have read on this website!
Both Grammarly and Turnitin are software products that promise to check your writing for spelling mistakes, grammar mistakes, and even plagiarism. While each is a distinct product, the fact that they both fulfill the same niche is cause for comparison.
Freelancers, professional writers, and even general business professionals have come to rely on one or the other, given the proven track record of quality.
The following article will contain details about Turnitin and Grammarly, with any biased opinions removed. For more details, feel free to visit each product's website.
What is Turnitin?
Turnitin is much more than a simple piece of software. At the end of the day, it is an internet-based service. The basic principle is this: a submitted piece of content is checked against a database.
If the result is positive, plagiarism will be triggered. While Turnitin can be used for other areas and purposes, its primary customer demographic lies with college students and faculty.
Many spellcheck companies have adopted this business model, offering plagiarism detection alongside other services. Arguably, Turnitin is the best of them.
The product and trademark were bought for nearly 2 billion dollars in 2019, by Advanced Publications.
Turnitin can navigate millions of documents to compare and contrast. It can support an auto-grade function for papers, highlight, and correct grammar and spelling errors, and aid overwhelmed and overworked teachers.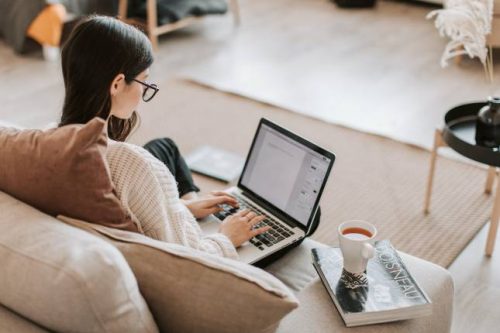 What is Grammarly?
Grammarly is a software product and service that aids writers with their processes. It promises to check the spelling, and it even catches easier mistakes like grammar or improper verb usage.
Grammarly is valued at over a billion dollars and can be found in almost every office or writing desk in the world.
Its value is derived not only from its ability to correct mistakes but also for allowing users to select multiple tones. The algorithm will evaluate the sentence structure and words used, keeping the writer on track. Business, casual, and friendly tones are selectable, along with conversation-specific context cues.
Other benefits include the explanation of little-known words, quick access to synonyms and suggestions, options to select between UK, US, AU, or CA English styles, etc.
Grammarly can act as a plagiarism checker, similar to Turnitin.
Other considerations
Whenever a user needs to submit his/her data or work to a third party, privacy will become an issue. This is especially true for Grammarly, which has been known to be a target of privacy concerns.
In order for any software to check and correct writing, it must first read that writing. Your browser's information will inevitably be read by these programs. However, there are ways to use them only on a per-site basis.
Still, going forward, it would be unrealistic to expect perfect privacy.
Pricing differences between Grammarly and Turnitin
Grammarly as a product doesn't seem too interested in a guide to beat Turnitin or vice versa. Many people use both because they each specialize in different areas. Their pricing schemes are also different.
Grammarly has three tiers: A free plan, A Premium Plan for $11.66 per month, and a Business Plan for $12.50 per month, for each member.
The price of Turnitin is not set in stone. Usually, the software is bought as a package service by academic institutions. The costs will be established after the exact situation is known.
Overall, given the fact they mostly market to government-funded clients, their price is much higher and less accessible.
Why should you choose Grammarly?
For a single person that is either a student or a writer, Grammarly is ideal (especially if you have a limited budget). Unless you are a teacher, you will not need to scan vast libraries of millions of documents. The standard functions are enough to get you through almost any task.
Also, Grammarly can be a businessman's best friend. Not everyone in the Corporate World is a native English speaker. However, most business is conducted in English, and you are expected to know it.
Spelling mistakes in emails or PowerPoint presentations will embarrass you, and make you seem like less of a professional. With this software, you will avoid those situations.
Why should you choose Turnitin?
If you are associated with any University, school, or writing agency, Turnitin is the best option for you. It is hard to test if Grammarly's plagiarism check is equal in quality to Turnitin, but we can safely assume that the latter option is much more specialized in this regard.
You should choose Turnitin if you value your intellectual or academic career. Plagiarism accusations are for writers, what doping scandals are for athletes. They can ruin even an excellent track record. This software helps you to avoid that problem.
Overall conclusion; Which is better?
I know that this is an overused phrase, but it is like comparing apples to oranges. Both services have a similar basic package. However, they target different niches and different specialized functionalities.
Turnitin does not have the nifty writing aids of Grammarly. You won't have content clues or tone cues. Also, Grammarly is better suited for a single person, or a small team. Meanwhile, if you are going to buy in bulk, only one option is correct.
In terms of budget, I would recommend Turnitin only if you are spending the government's money, and not yours.
(Visited 171 times, 1 visits today)