| Updated:
The contents of the Difference.guru website, such as text, graphics, images, and other material contained on this site ("Content") are for informational purposes only. The Content is not intended to be a substitute for professional medical or legal advice. Always seek the advice of your doctor with any questions you may have regarding your medical condition. Never disregard professional advice or delay in seeking it because of something you have read on this website!
Writing a term paper is not always pleasant. Especially if you do not know exactly what to do, and the teacher has no time to explain in detail how to plan the work. It is known that any work should be done slowly so that there is time for corrections and revisions. A theoretical term paper is no exception, so before you do it, you should make a plan and stick to it strictly.
What is a theoretical term paper?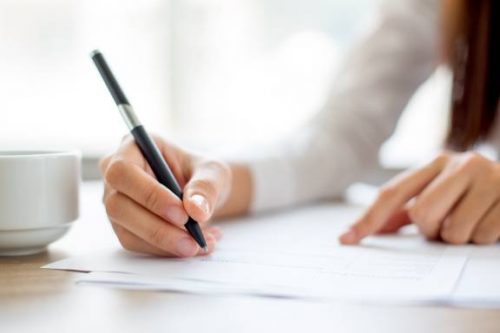 A theoretical term paper differs from a practical term paper in the absence of a second main section devoted to practice. This means that the theory section should not only cover the topic but also try to make it as voluminous as possible, answering all the obvious and secondary questions.
Looking for theoretical material is much easier than working on practice. It is just important to pick up as many sources as possible and highlight key thoughts and facts from them. You will supplement this material with your reflections and conclusions. As a result, the teacher will understand that you have not just copied the text, but also worked on it.
In the theoretical part, it is important to collect and combine several similar thoughts, as well as draw your conclusions.
To "stretch" the theoretical part, you can buy coursework or choose several experts who have made a special contribution to the study of the topic by yourself. Then elaborate on each of them. Include excerpts from their work and explain why their ideas were more useful than the work of other specialists.
It is also crucial to explain why the topic of your theoretical term paper is relevant, and what ways it might develop in the future.
How to build a structure and where to look for sources
Like any other work, a theoretical term paper should consist of a title page, table of contents, and several parts divided into chapters by meaning.
Introduction
Formulate goals and objectives, tell about the relevance of the topic, the subject and object of research, as well as the degree of study of the topic. A little-known recently emerged topic will be especially interesting to study because you will become a discoverer and can contribute to the development of the field. For example, PR students can analyze Internet advertising. The topic is very much in demand. In the future, such a term paper can easily be turned into a diploma.
Briefly describe what the following sections of the term paper will be about. The introduction can replace most of the speech to defend the work.
Main part
The main part of a theoretical term paper can be divided by meaning into several chapters or sections.
The first chapter is usually devoted to the subject of research. To write it, take the works of specialists who have dealt with the problem and evaluate their approaches to the study.
In the following chapters, consider the subject of the research, study the problems described in the work, analyze the information found and draw conclusions.
Conclusion
In the conclusion, conclude the work carried out and duplicate the main thoughts in an abbreviated format. Here you can also assess the work done. Note whether the questions posed in the introduction were answered.
References
Like almost any other academic paper, a theoretical term paper ends with a list of references. It should include all books, scientific articles, and links to electronic resources, which you used during the work. Do not forget to make references to materials in the term paper itself – this will show that you have done a lot of work, rather than copying material from unknown sources.
Something useful can be found among textbooks – they usually provide links to relevant research. It is also worth examining thematic websites. If you are especially lazy, you can download several academic papers on the subject and see what sources are cited there. The main thing is not to copy the work. You're here to learn, right?
What else do you need to know?
If you want to write a really good theoretical term paper, make a long list of references. The more items in it, the more different studies you study, the more valuable your work will be.
Since there is no practical part in this term paper, there may not be many illustrations. But if your theoretical term paper is supposed to have graphs and illustrations, don't forget to add them to the appendix.
Formatting a theoretical term paper is no different from the usual one.
(Visited 88 times, 1 visits today)